EVENT SPONSORS
Road Atlanta "FORMULA DRIFT"
Road Atlanta "FORMULA DRIFT"
May 9, 2014

-

May 10, 2014
Event Navigation
2014 GTA EAST  – Road Atlanta, GA "Drift Atlanta – Formula Drift" May 9-10, 2014
May 9-10, 2014 Road Atlanta – Braselton, GA
We kick off the 2014 Global Time Attack Pro Championship season at Road Atlanta's Drift Atlanta with Formula Drift. Formula DRIFT consistently draws crowds well over 20,000 Motorsport fans and the Drift Atlanta event is no different.  Your race car will be on display in front of thousands of screaming fans, witnessing what makes time attack the most exciting up and coming motorsport discipline. You do not need an invite to compete, registration is open to all, if you have any questions about signing up please email info@globaltimeattack.com  If you want to time attack your car at a world renowned road course GTA has a Class that fits your car. We work hard and smart to ensure that we provide the best environment for time attack racers to compete in a safe and professional manner.
Who: Global Time Attack
What: GTA Road Atlanta
When: Friday & Saturday, May 9-10, 2014
Where: Road Atlanta 
5300 Winder Highway, Braselton, GA 30517
How: Get your General Admission Tickets Here
Classes:
Unlimited AWD
Unlimited RWD (FR,MR,RR)
Unlimited FF
Limited AWD
Limited RWD (FR,MR,RR)
Limited FF
Street AWD
Street RWD (FR,MR,RR)
Street FF
Enthusiast AWD
Enthusiast RWD (FR,MR,RR)
Enthusiast FF
Registration: Link  
Unlimited Class 500
Limited Class $500
Street Class $500
Enthusiast Class $400
Safety Tech Sheet: Download Here, Safety Tech  Read it over and make sure your car is clear on all points before getting to the track.  Fill it out and bring it with you to the race track and give it to the GTA Tech Inspector.
Tech Questions: For questions on the rules or classes please email to racesteward@globaltimeattack.com
The GTA Road Atlanta 2014 event is a advanced track event, drivers with limited or no track experience should refrain from registering. We highly recommend that all drivers have track experience. We do not require it, but We strongly recommend that all drivers satisfy NASA's HPDE-3 run group requirements, or something comparable. If you have questions, please contact us.
To sign up for GTA Pro Championship at Road Atlanta, click Here.
Tires:
The Unlimited Class allows any DOT tire, and also allows Racing Slicks.
The Limited Class cars must use DOT-approved treaded tires with a minimum UTQG-rating of 80 or higher.
The Street Class cars must use DOT-approved treaded tires with a minimum UTQG-rating of 140 or higher. And Maximum tire width is AWD: 255, RWD: 285
The Enthusiast Class cars must use DOT-approved treaded tires with a minimum UTQG-rating of 220 or higher. And Maximum tire width is AWD: 255, RWD: 285
Race Schedule: GTA Road Atlanta Schedule 2014
May 8 Thursday 8:30AM-10AM GTA Practice Session
May 9 Friday 8am drivers meeting
May 9 Friday 9:40AM GTA first session
May 10 Saturday 7:30AM drivers meeting
May 10 Saturday 8AM GTA first session
Road Atlanta
Description : 2.54 miles (4.08 km), 12 turns
Time Attack Track Record: 1:23.628 GTA 2012 | 2006 GST Subaru Impreza L  | Jeff Westphal
2013 GTA Results: Link to last years results, images, and video.
Location: 5300 Winder Highway, Braselton, GA 30517
Driving Directions: Click Here
Official Website: Road Atlanta
Official Website: Formula DRIFT 
Take a ride with Jeff Westphal in the GST Motorsports Impreza L on its record breaking 1:23.628 lap from the May 11-12,  2012 Road Atlanta Global Time Attack event.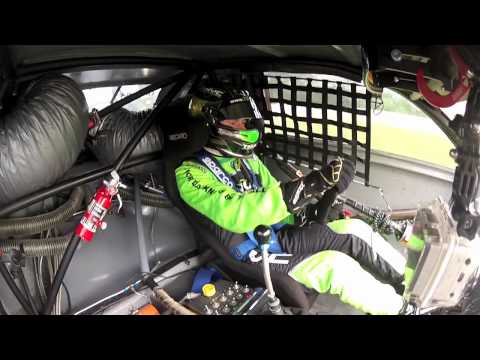 To sign up for GTA Road Atlanta, click Here.
Official GTA Hotel Information.
Hotel – Hampton Inn Atlanta – Mall of Georgia
Address
: 3240 Buford Drive, Buford GA 30519
Hotel Phone Number
: 678-546-1200 
Hotel Website
: 
http://hamptoninn3.hilton.com/en/hotels/georgia/hampton-inn-atlanta-mall-of-georgia-ATLMGHX/index.html
Group Rate
: $109.00
What is included in the rate
: Standard deluxe Guestroom, Complimentary Deluxe Hot Breakfast, Complimentary High Speed Wireless Internet, Complimentary Fitness Center and Outdoor Pool. How the guests should make reservations, number to call, code, web link, etc. 678-546-1200 or 1-800-Hampton ask for the Global Time Attack group block.
Hotel Amenities
: Hotel Market (Food, Beverage, Those things you might have forgotten) 
Dining Near by includes
:  Over 65 restaurants with a 1/2 mile of the hotel, many you can walk to. (Cheesecake Factory, PF Chang, LongHorn Steakhouse, Red Lobster, Olive Garden, O'Charley's, On the Border, TACO MAC, Kani House Macaroni Grill, Chili's, Ted's Montana Grill, Tilted Kilt, Bone Fish, Waffle House, and Many , many more……)
 GTA Road Atlanta May 9-10, 2014 Entry List
| | | | | | |
| --- | --- | --- | --- | --- | --- |
| UNLIMITED CLASS | CAR NUMBER | DRIVER NAME | Hometown | CAR MAKE | TEAM |
| Unlimited AWD | 14 | Tony Szirka | Arizona | Mistubishi Evo | UMS Tuning |
| Unlimited AWD | 23 | Kyle Schick / Cole Powelson | Utah | Nissan GT-R | RaceCo / Alpha Performance |
| Unlimited AWD | 71 | Phil Grabow | Maryland | Subaru Sti | Element Tuning |
| | | | | | |
| | | | | | |
| Unlimited RWD | 97 | Terry Fair | Texas | 2011 Ford Mustang | Vorshlag Motorsports |
| Unlimited RWD | 98 | Reese Cox | Georgia | Chevrolet Corvette | MTI Racing |
| Unlimited RWD | O14 | Sasha Anis | Canada | Nissan 350Z | OnPoint Race Services |
| | | | | | |
| | | | | | |
| Unlimited FWD | 63 | Doug Wind | South Carolina | Dodge SRT4 | Modern Performance |
| Unlimited FWD | | | | | |
| Unlimited FWD | | | | | |
| | | | | | |
| LIMITED CLASS | CAR NUMBER | DRIVER NAME | Hometown | CAR MAKE | TEAM |
| Limited AWD | 6 | Joe Ascoli | Massachusetts | 2005 Mitsubishi Evo MR | Kaizen Tuning |
| Limited AWD | 50 | Roy Narvaez | Califronia | Nissan GT-R | Narvaez Racing |
| Limited AWD | 21 | Ivo Mitkov | California | 1998 Subaru RS | Renner Motorpsort |
| Limited AWD | 7 | John Denise | South Carolina | Nissan GT-R Black Edition | ProAuto LLC |
| Limited AWD | 3 | Nathan Cicio | Georgia | Audi R8 | Topspeed Motorsports |
| | | | | | |
| | | | | | |
| Limited RWD | 107 | Will Wattanawongkiri | California | Nissan 240sz | WWR-Racing |
| Limited RWD | 86 | Rob Walker | California | Scion FRS | Evasive Motorsports |
| Limited RWD | 34 | Josh Todd | South Carolina | Nissan 370Z Nismo | ProAuto LLC |
| Limited RWD | 80 | Michael Gardner | Canada | Nissan 350Z | Michael Gardner Motorsports |
| Limited RWD | 12 | Tyler McQuarrie | California | BMW M3 | Platte Forme AG |
| Limited RWD | 44 | Kevin Parlett | Maryland | Infiniti G35 | Apex Design / Turbo by Garrett / Ignite Racing Fuels |
| Limited RWD | 28 | Cody Kishel | Georgia | Chevrolet Corvette | |
| Limited RWD | 8 | Sean Farrah | Texas | 1991 Nissan 300ZX | SPL |
| Limited RWD | 9 | Chuck Conner | Georgia | Chevrolet Corvette Z06 | MTI Racing |
| Limited RWD | | Tito | California | Mazda RX7 | Renown Racing |
| | | | | | |
| | | | | | |
| Limited FWD | 13 | Will Au-Yeung | Canada | Acura RSX-S | PZ Tuning.ca |
| Limited FWD | 4 | Cooper Pierce | Kansas | Honda Civic EG | We-Todd-Did-Racing |
| Limited FWD | 238 | Andrew Meek | South Carolina | Acura Integra Type R | We-Todd-Did-Racing |
| Limited FWD | 72 | Joe Ippolito | Georgia | Sentra SE-R SpecV | 2J-Racing |
| | | | | | |
| | | | | | |
| STREET CLASS | CAR NUMBER | DRIVER NAME | Hometown | CAR MAKE | TEAM |
| Street AWD | 26 | Mark Jager | California | Subaru STI | Jager Racing / Yimi Sports Tuning |
| Street AWD | 99 | Matt Priest | South Carolina | 2006 Subaru Sti | ProAuto LLC |
| Street AWD | x33 | Jeremiah Fox | Michigan | Subaru Sti | J. Fox Racing |
| Street AWD | 32 | Todd Earsley | Texas | Mitsubishi Evo 8 | My Shop Assist |
| Street AWD | 21 | Justin Semon | Georgia | Subaru STI | Topspeed Motorsports |
| | | | | | |
| | | | | | |
| Street RWD | 186 | Joshua Garcia | Texas | Toyota Corolla | Voodoo Racing |
| Street RWD | 82 | Rob Walker | California | Scion FRS | Mackin Industries Time Attack Club |
| Street RWD | 37 | Daniel Walters | Georgia | Honda S2000 | Deft Motion |
| Street RWD | 15 | Vince Spadea | Georgia | 2001 Lexus IS300 | Zen Motors |
| Street RWD | x23 | Brandon Bailey | South Carolina | 2013 Subaru BRZ Limited | ProAuto LLC |
| Street RWD | 5 | Matthew Brueck | Georgia | Mazda Miata | iTrack Motorsports ProAuto Racing Analytics |
| Street RWD | 77 | Christopher Knight | Georgia | Scion FR-S | ProAuto LLC |
| Street RWD | 743 | Devin Stiglits Giles | Illinois | Honda S2000 | Ninelivesracing |
| | | | | | |
| | | | | | |
| Street FWD | 33 | Lindsay High | Washington | Dodge SRT-4 | High Motorsports |
| Street FWD | 18 | Richard Burge | Georgia | Honda Prelude | PreludePower.com |
| Street FWD | | | | | |
| | | | | | |
| | | | | | |
| ENTHUSIAST CLASS | CAR NUMBER | DRIVER NAME | Hometown | CAR MAKE | TEAM |
| Enthusiast AWD | 921 | Aaron Byram | Ohio | 2015 Subaru WRX | PURE Tuning |
| Enthusiast AWD | 777 | Daniel O'Donnell | Indiana | Mitsubishi Evo 10 | Fortne Auto / Professional Awesome |
| Enthusiast AWD | 2 | Steve Greene | Ohio | Subaru Sti | All Speed Innovations |
| | | | | | |
| Enthusiast RWD | x86 | Mile Gunther | Georgia | Toyota Corolla | Garage Zero |
| Enthusiast RWD | | | | | |
| Enthusiast RWD | | | | | |
| | | | | | |
| Enthusiast FWD | 38 | Tim Kuo | Michigan | Honda | |
| Enthusiast FWD | | | | | |
| Enthusiast FWD | | | | | |